Lip balm can be a touchy subject for guys. Some assert that lip balm is the antithesis of masculinity and thus has no place in a man's style arsenal. But is this stigma true? Should guys wear lip balm? For your convenience, we brought you the answer.
The truth is that guys are just as affected by dry lips as women, so men should definitely wear lip balm. However, to maintain a masculine image, it's a good idea to go with a type of lip balm that isn't very glossy. There are plenty of lip balms that are made specifically with men in mind.
If you still have some lingering questions about lip balm, don't worry—we're here to help. In this guide, we'll talk more about this topic, and we'll give you some great product recommendations. Without further ado, let's get into it.
How Can Men Get Soft Lips?
Gentlemen, soft lips are one aspect of your appearance that will drastically up your game in the style department. What's more, healthy lips are a key part of feeling confident. And getting soft lips is simple if you do a couple of key things.
1. Exfoliate Daily
First, exfoliate your lips at night. After you brush your teeth, softly brush your lips with the toothbrush to remove dead skin. You can also use a damp rag. Be sure to be gentle so as to not damage the skin. This alone will work wonders for your lips.
2. Hydrate
Staying hydrated will significantly improve the health and softness of your lips. When you're dehydrated, your lips will get dry and cracked. Be sure to drink plenty of water throughout the day, and your lips will thank you for it.
3. Apply Lip Balm Regularly
Get in the habit of applying lip balm regularly. For best results, apply lip balm multiple times daily or as often as needed. Lip balm will keep your lips nice and supple. It's also a good idea to choose a lip balm that protects from harmful UV rays.
4. Avoid Licking Your Lips
Licking your lips actually causes them to dry out and become chapped. When you lick your lips, the saliva quickly dries, leaving your lips feeling dry, cracked, and uncomfortable. Thus, it's important to avoid licking your lips.
Which Lip Balm Is Best For Men?
There are countless types of lip balm on the market, so choosing the best one is daunting. To help you out, we created a list of 6 types of lip balm that are perfect for guys. Let's check them out.
1. RUGGED & DAPPER Organic Lip Balm For Men
This lip balm contains several organic ingredients that are sure to improve the health of your lips—beeswax, vitamin E, sunflower, jojoba, and rosemary oil. The tube itself is also sleek and masculine. One application of this lip balm can last for 4 hours or more.
Click here to see more on Amazon.
2. Olivina Men Lip Balm
This organic olive oil lip balm is another excellent option for men that want healthy, soft lips. It's also available in three flavors: bourbon vanilla, ginger citrus, and juniper mint.
Click here to see more on Amazon.
3. Burt's Bees Natural Lip Balm
This lip balm by Burt's Bees is a favorite of many. It boasts several natural ingredients such as vitamin E and peppermint.
Click here to see more on Amazon.
4. Chapfix Lip Balm For Men
This mint flavored lip balm is perfect for the masculine man that wants soft supple lips. Chapfix has an SPF of 15, so it will protect your lips from harmful UV rays. It's no wonder that guys love this amazing lip balm.
Click here to see more on Walmart.com.
5. Jack Black Intense Therapy Lip Balm For Men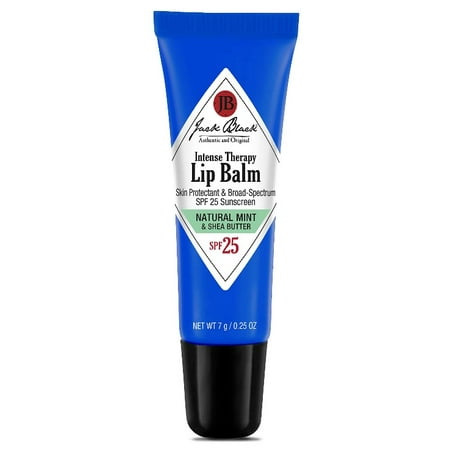 This lip balm contains natural mint and shea butter, so it will leave your lips feeling refreshed. It also has an SPF rating of 25, so it offers substantial UV protection.
Click here to see more on Walmart.com.
6. Tom Ford Hydrating Lip Balm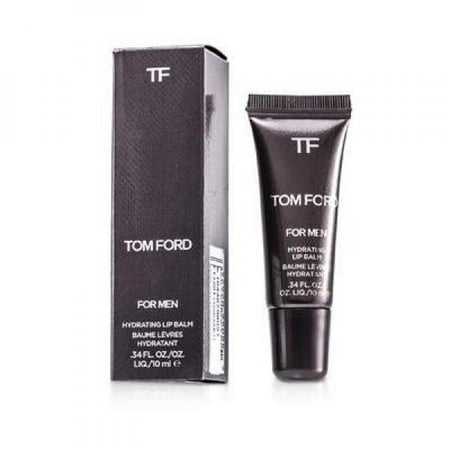 This masculine lip balm is made with natural oils, vitamins, and butter for optimal lip protection. It comes in a sleek, low-key tube that's perfect for guys to carry around.
Click here to see more on Walmart.com.
Before you go, be sure to check out these other style guides that might be of interest: